Export a color table to the Epson Edge Print RIP
Epson Edge Print RIP is software developed by Epson to control their brand's large format printers. This RIP is compatible with Adobe formats (.ase, .aco, .acb).
---
Import a table
The first thing to do is to drag and drop your color table in Coraye or to perform a file / Open to select your color table.
Coraye is compatible with .cxf, .aco, .acb, .ase, .csv, etc ...
For more information, see chapter:  Importing a color table
---
Export the table in .aco, .acb or .ase format
By right clicking, you will have access to the export features.
Select " Export "
Epson Edge Print RIP is compatible with Adobe Color Table formats:
- .ase
- .acb
- .aco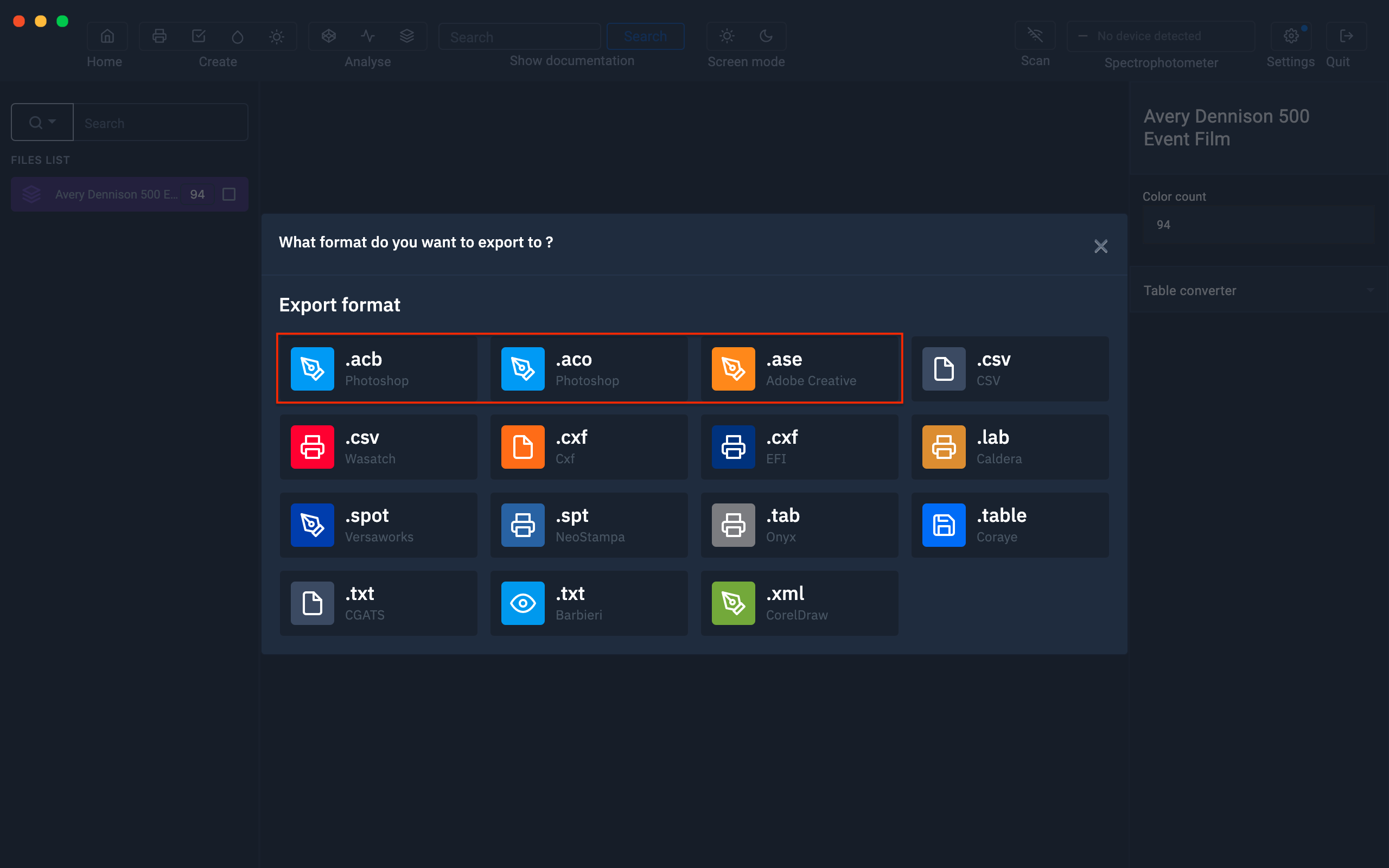 Give a name before saving your file (for example: My Color Table.aco)

---
Import to Epson Edge Print
Open Epson Edge Print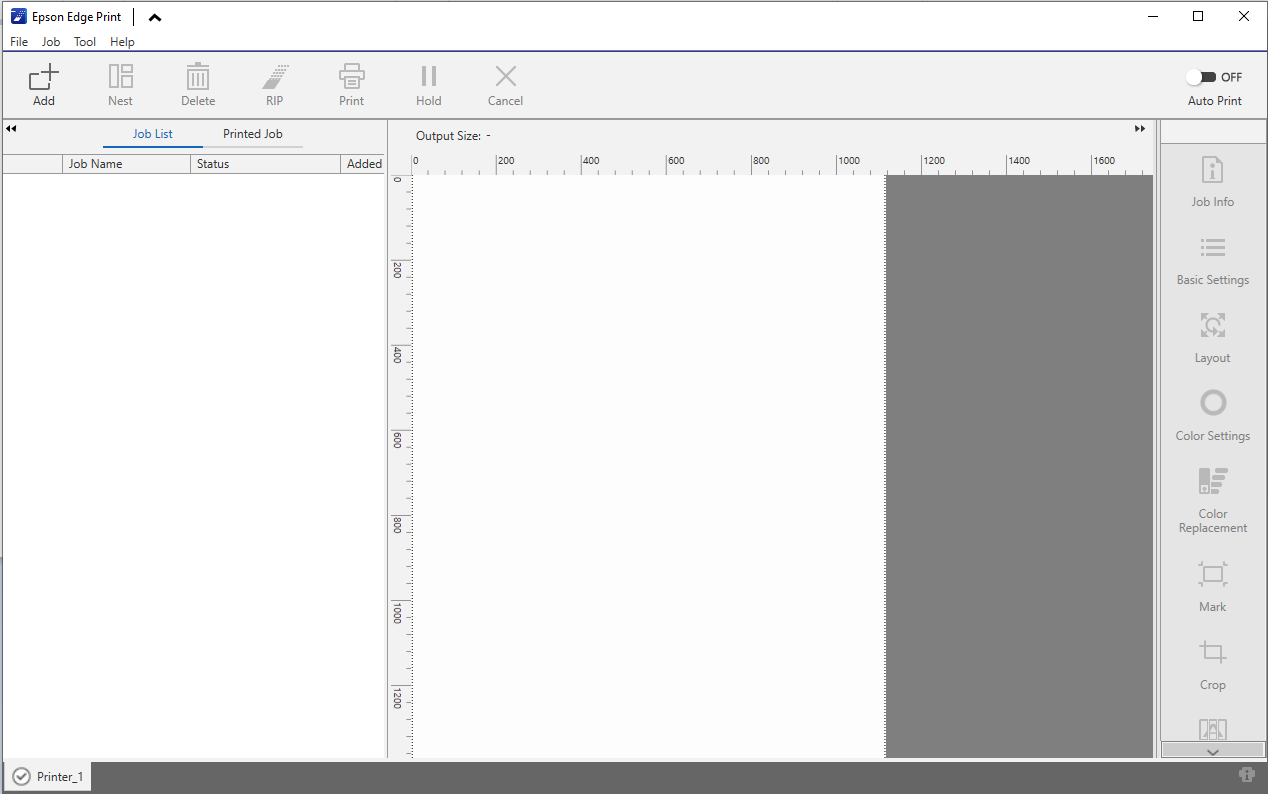 Click on the Tool tab and then select Manage Preset ...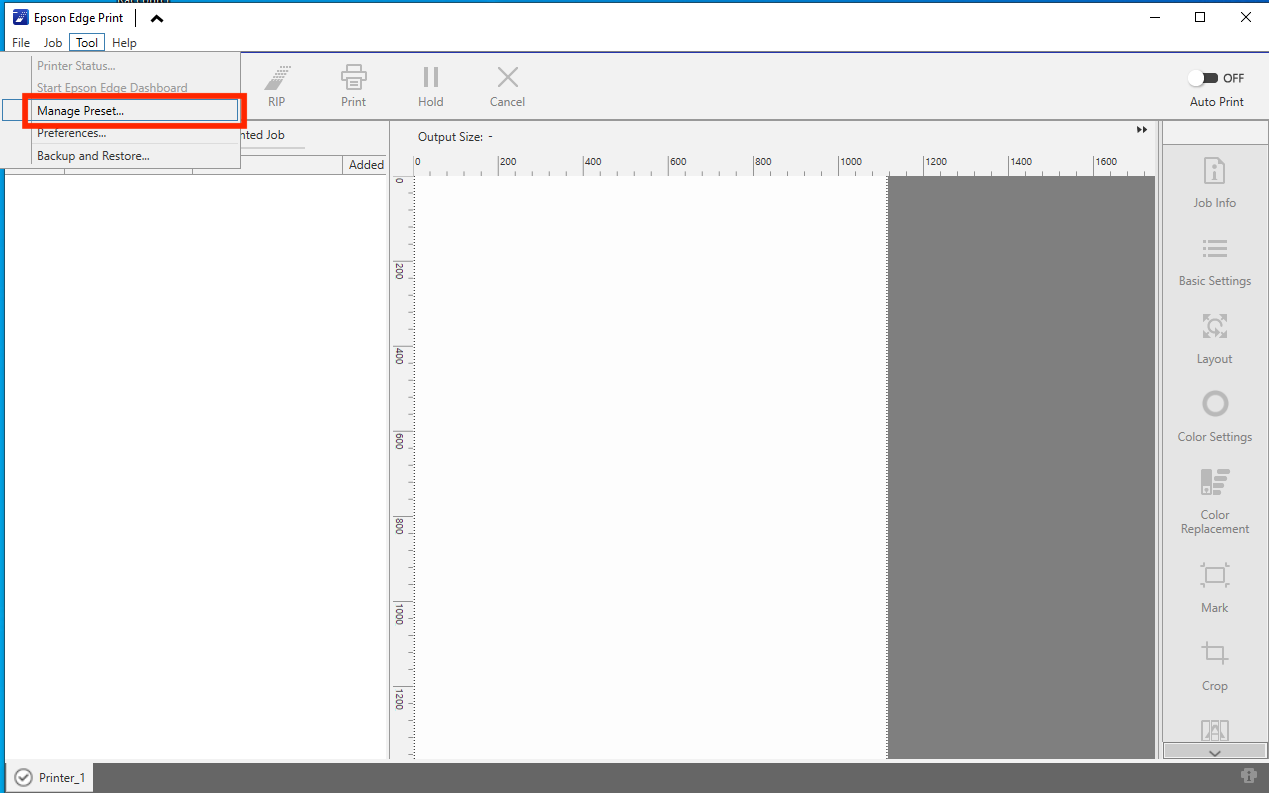 Select " Color Collection" .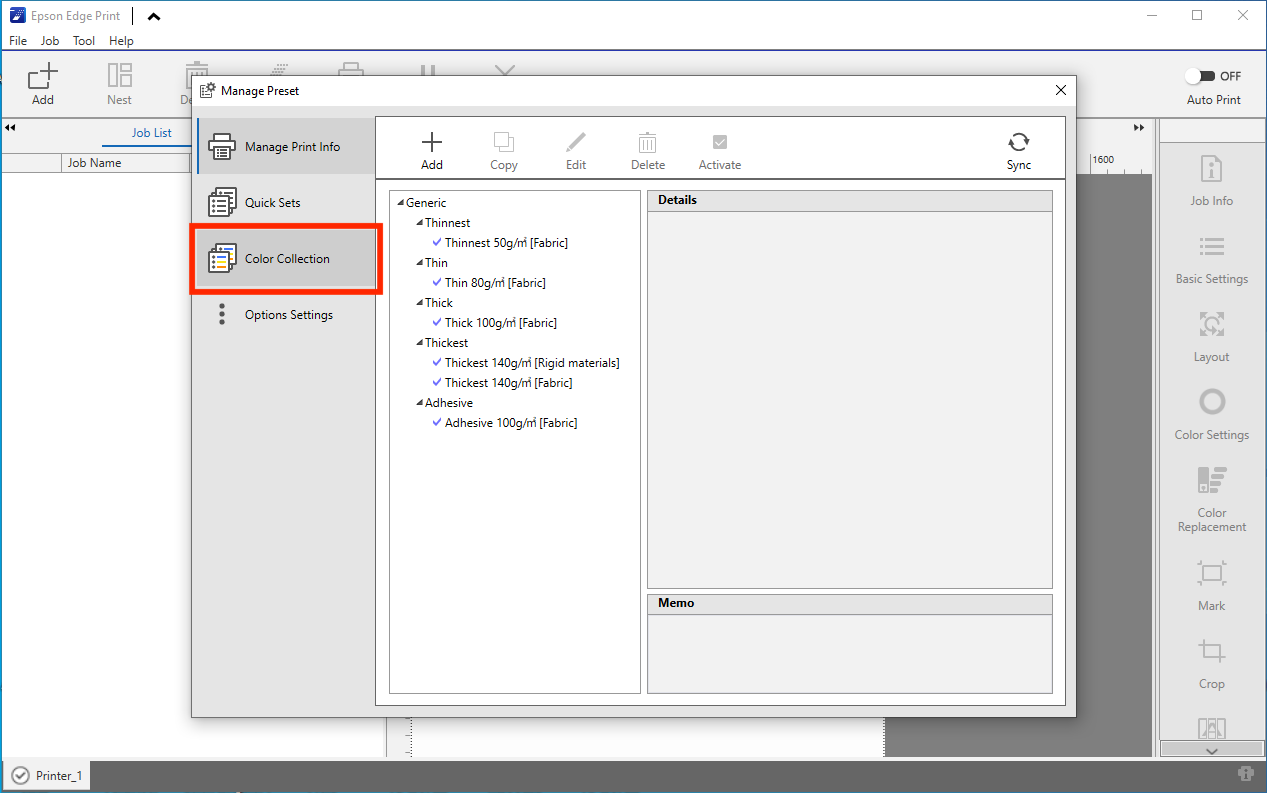 Select Import .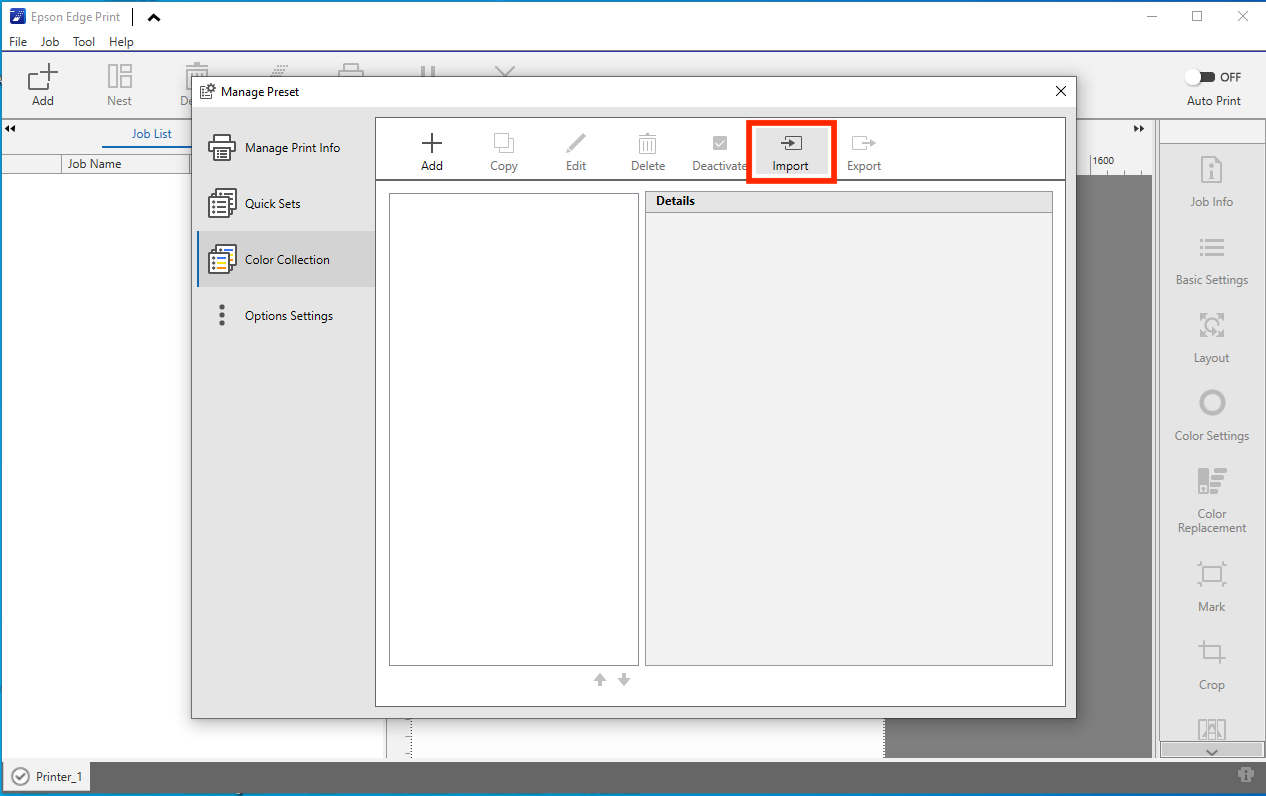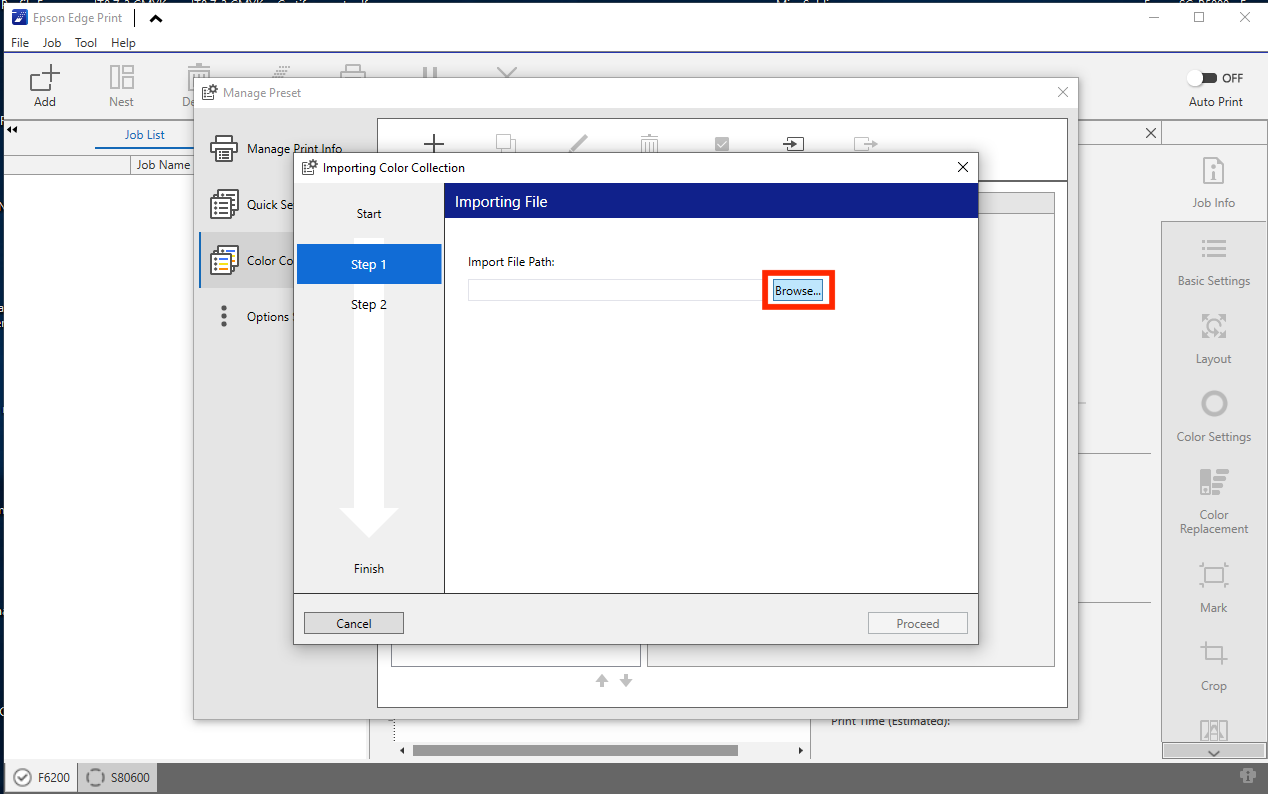 Select it and open it.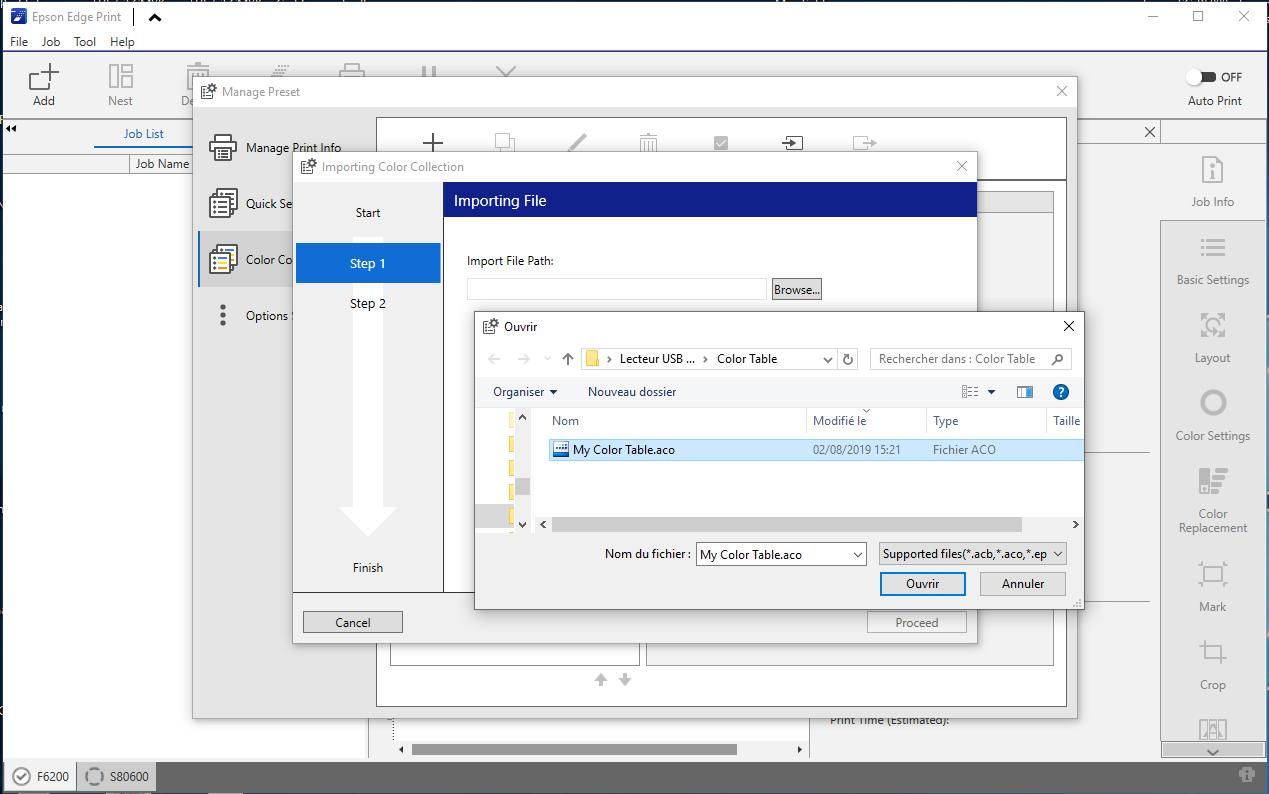 Click the " Continue " button to add your color table.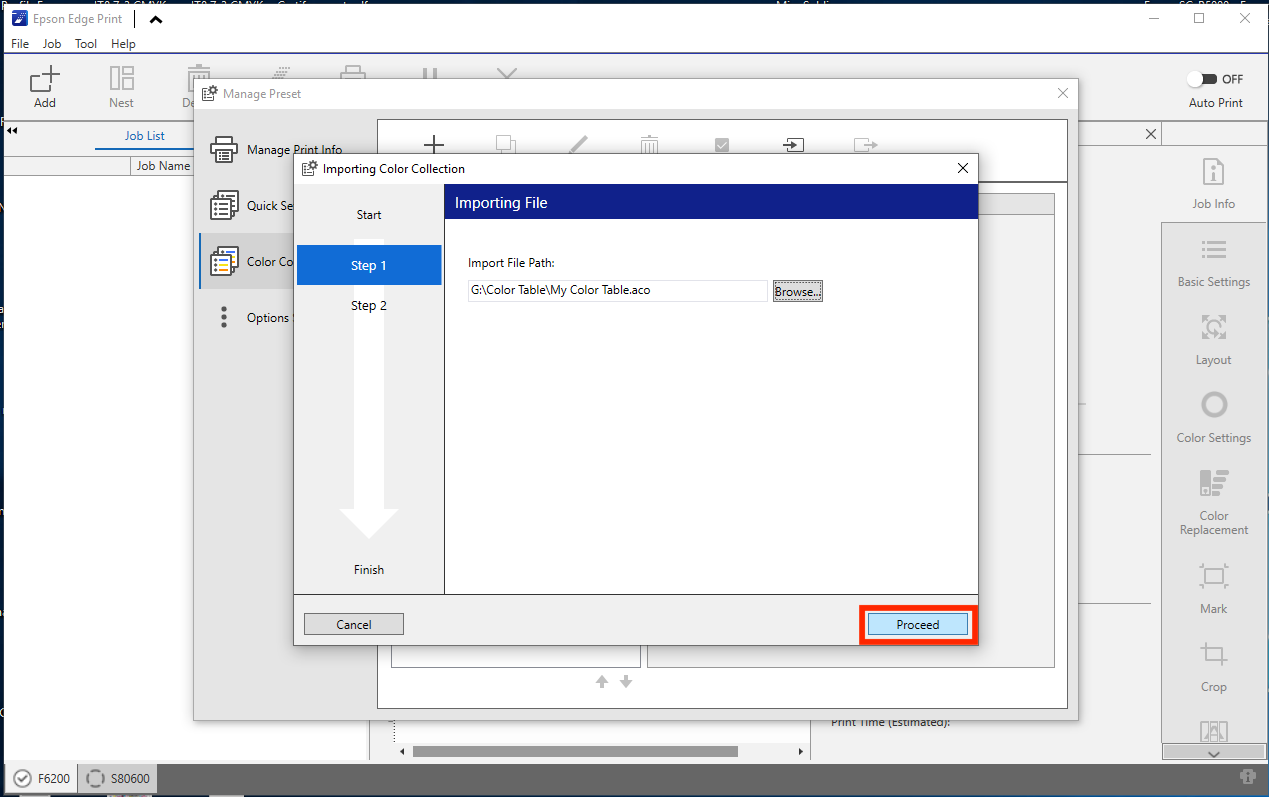 Select the group name or enter a new name. Then click on the " Finish " button.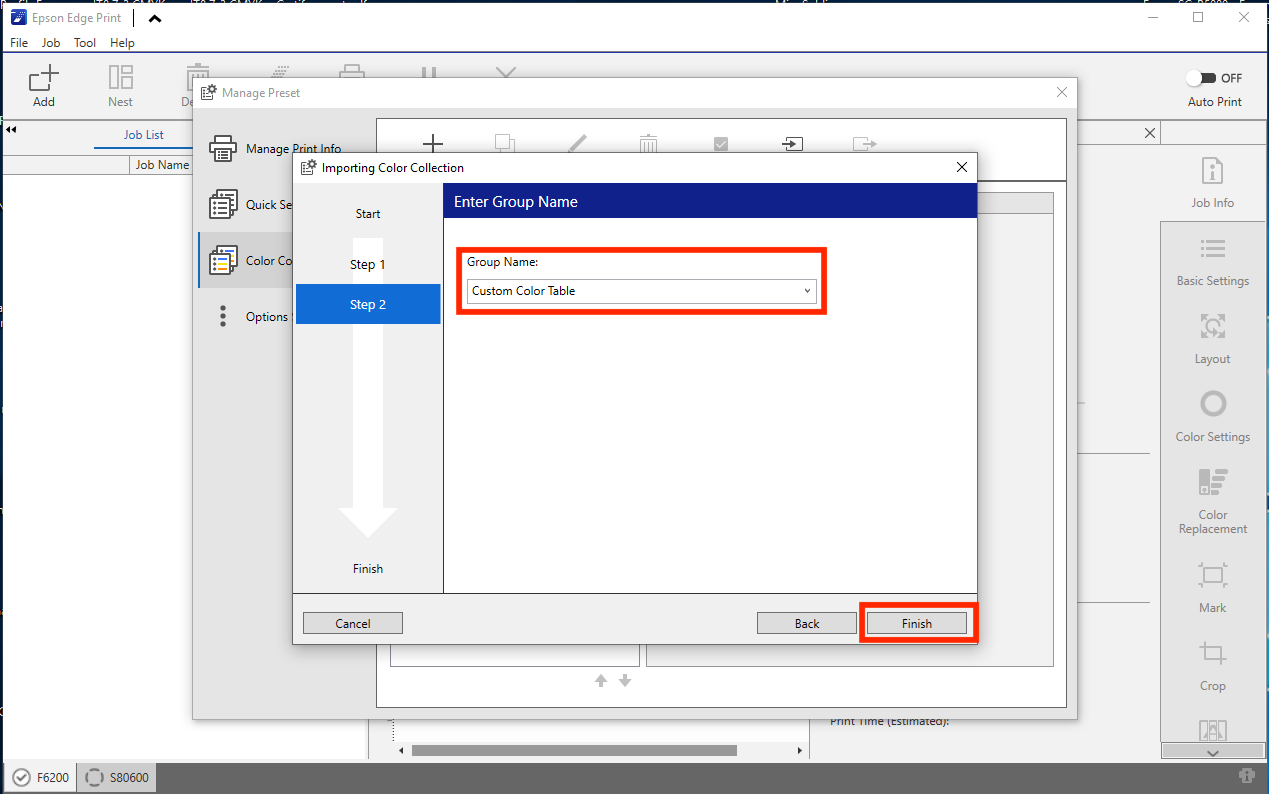 Your color table has been added to the Epson Edge Print RIP color library. You can now send files with a named spot color, using the name of one of your table colors to faithfully reproduce those colors.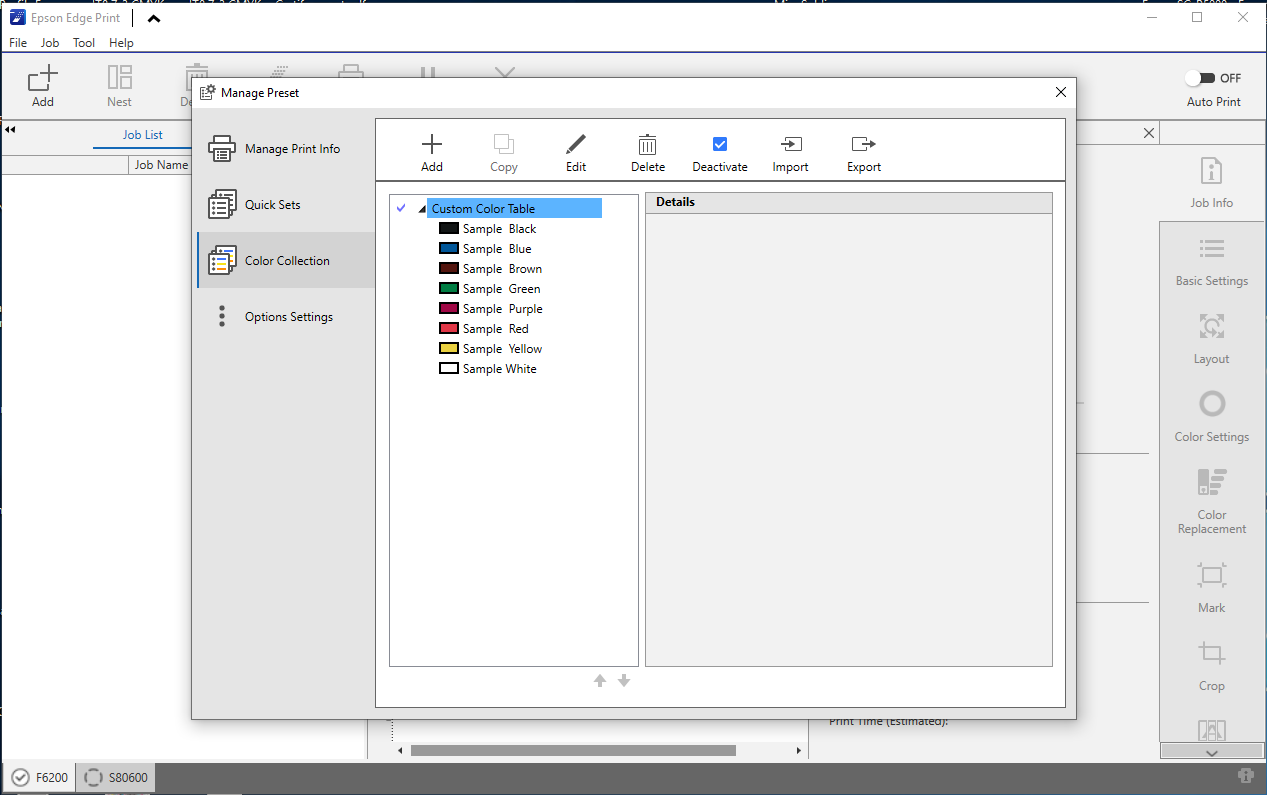 If you click on a color in the list, you will see its Lab values.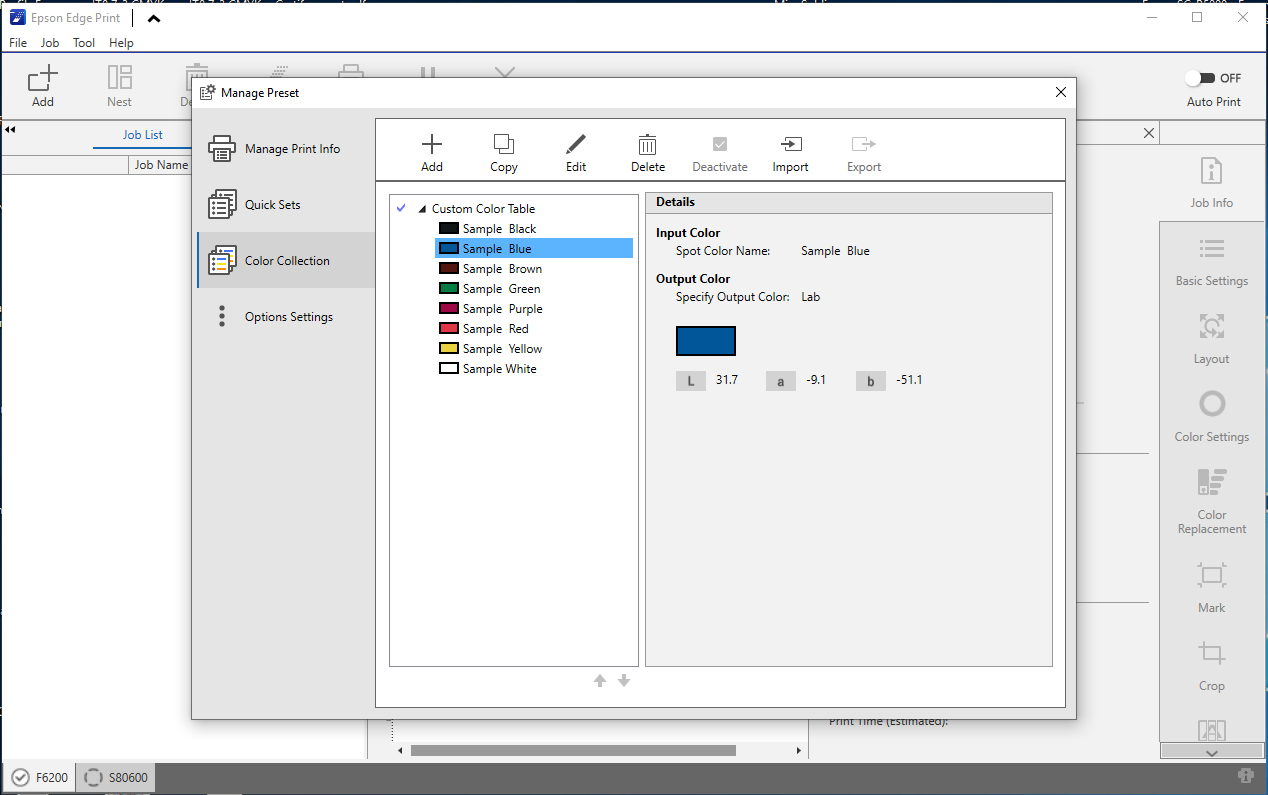 Now your color table is ready to use.
---
Check the reproducibility of your colors
Please note that not all colors may be reproducible on your printer.
To be sure, we invite you to use the gamut viewer to compare your color table with the icc profile of your printer.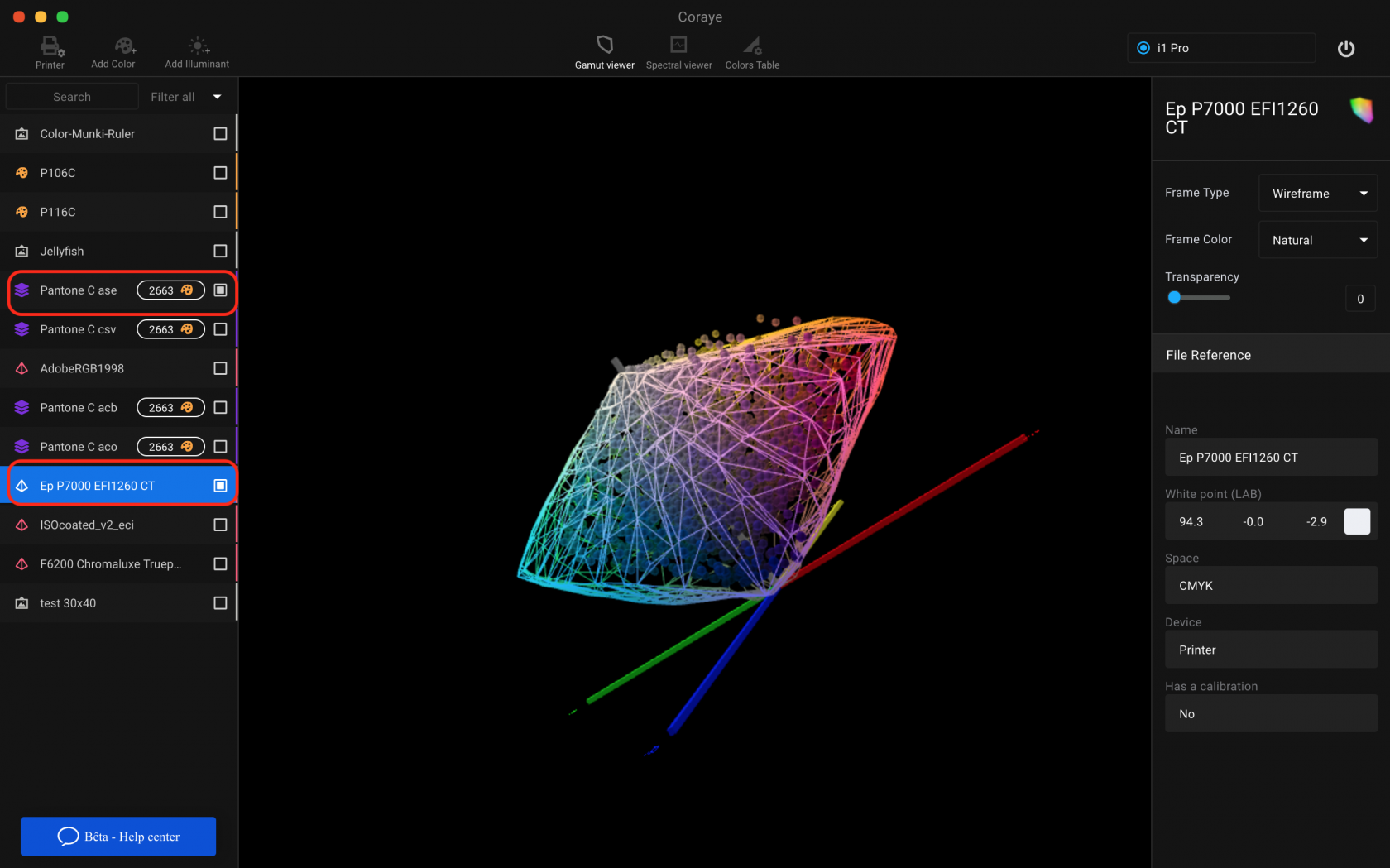 For more information, see the chapter:  Gamut Viewer