Color Converter
The Color Converter module allows you to convert a measured color (or imported from a table) to RGB or CMYK
---
When you have measured a color with your spectrophotometer, you may need to convert it to RGB, CMYK, or LAB.
Color Finder does this for you and also displays Delta E values after conversion to indicate if the color is reproducible.
---
How to use Color Converter to convert color with ICC profile
Measure or import the colors to convert, then the icc profile to use to perform the conversion.
For example, I select two ICC profiles (AdobeRGB1998 and Isocoated_v2) and two .spc files (2 colors measured previously.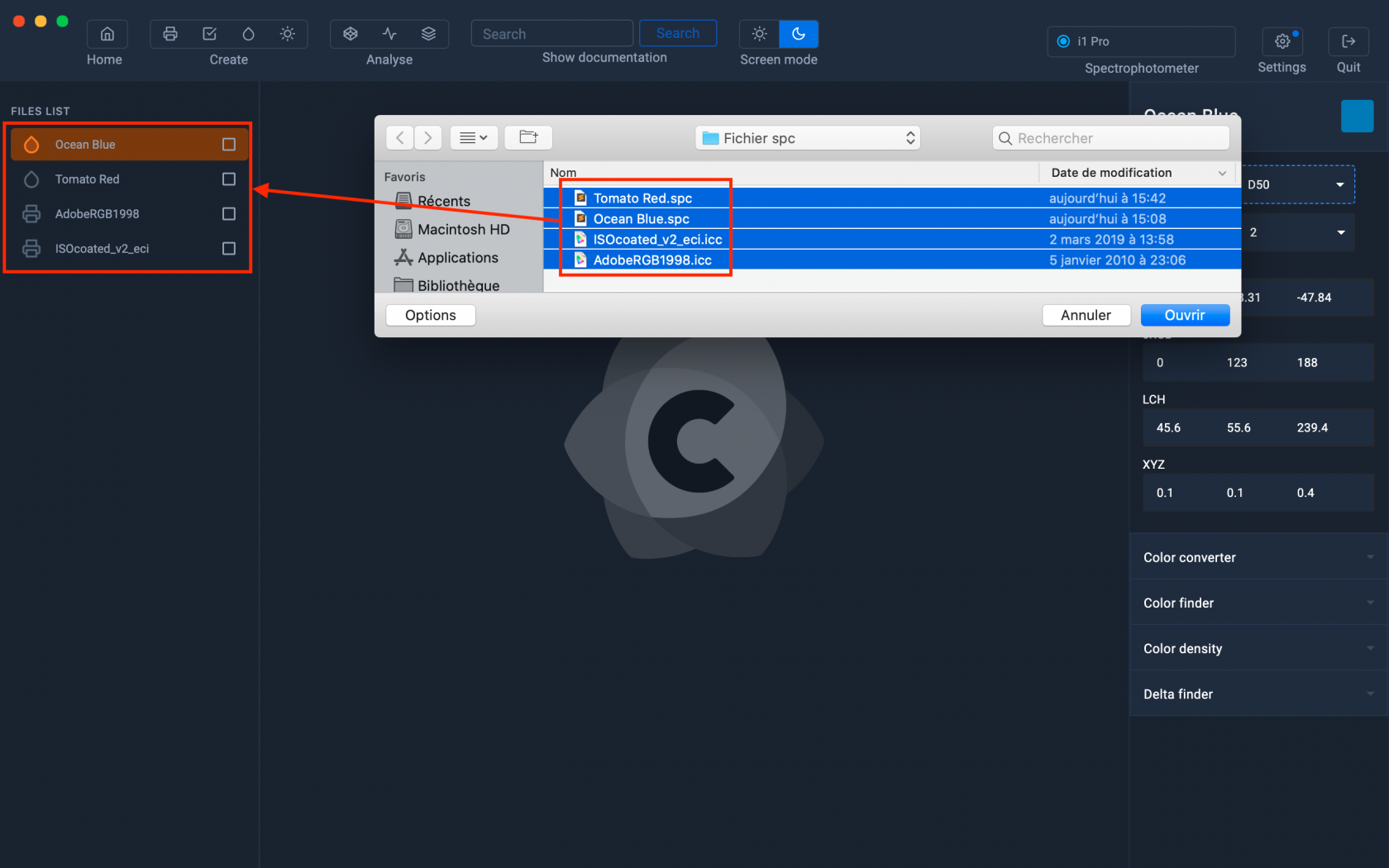 Scroll down to the " Color Converter " menu in the bottom right bar, then drag the icc profile to its location in the Color Converter menu.
Select the rendering intent of the file and the Delta E formula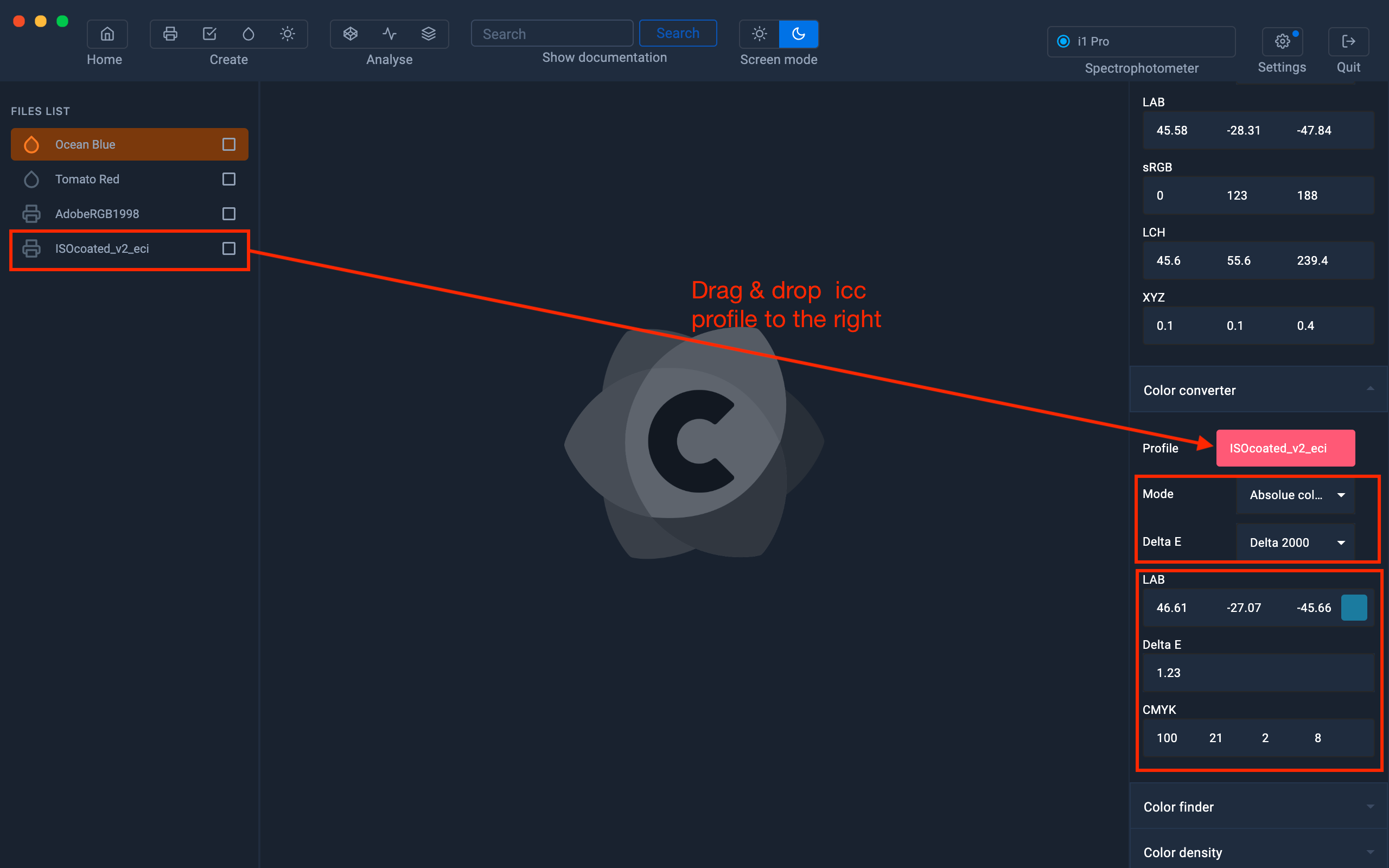 Your color is automatically converted to CMYK or RGB, depending on its color space.
You will also get the LAB value after conversion and the delta E between the original LAB value and the LAB value after conversion The delta E will tell you whether or not the original color is reproducible in the color space used for the conversion .
Same example but with an RGB profile, the result will be in RGB.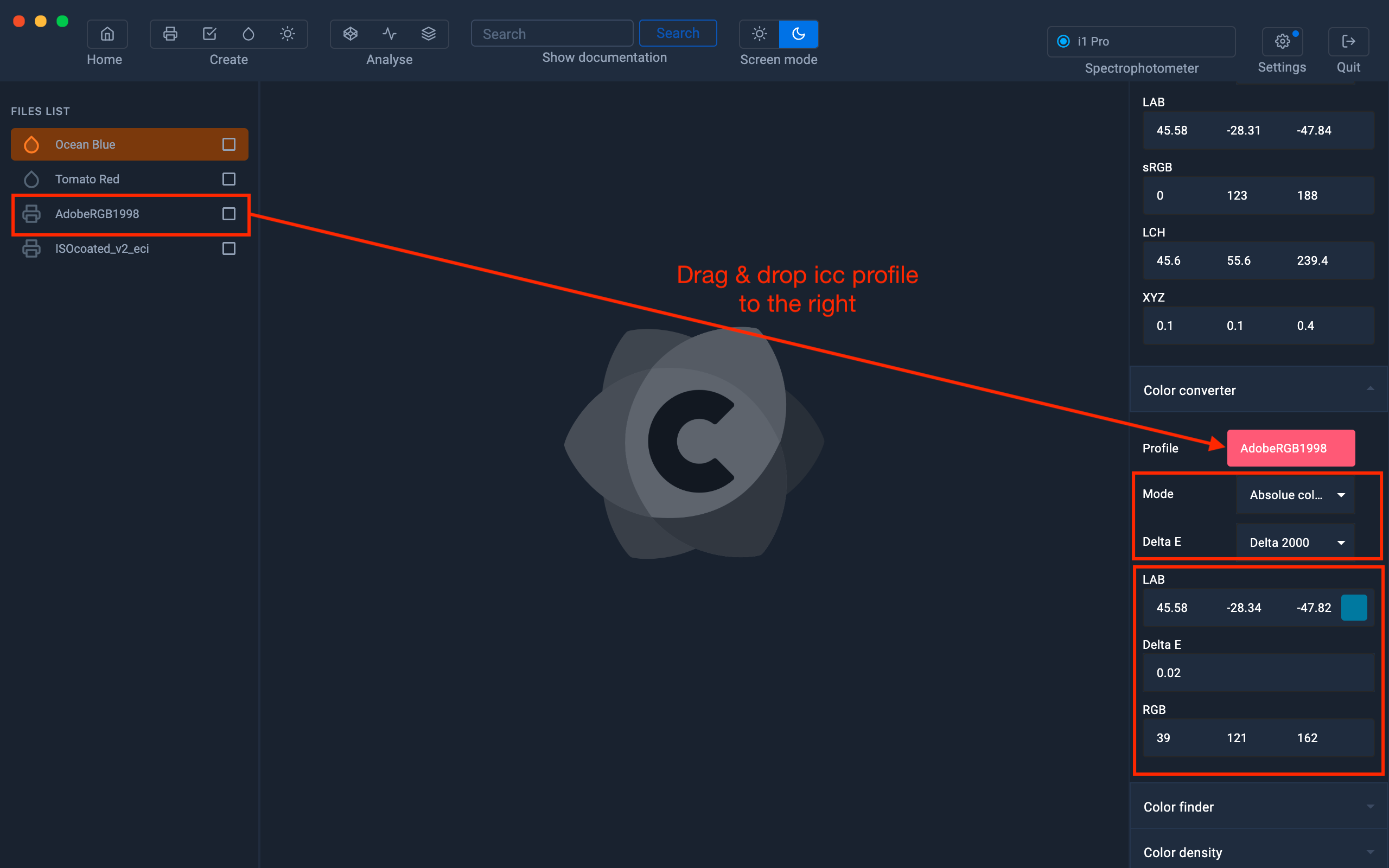 Another example: you can use a paper simulation profile to do the conversion.
If the Delta E is close to 0, it means your color is reproducible on the printer with this paper.
So if your Delta E is greater than 2, it means your color cannot be accurately reproduced.
In the example below, the Delta E is less than 1, the Tomato Red color is therefore reproducible on the Epson SC-P7500 printer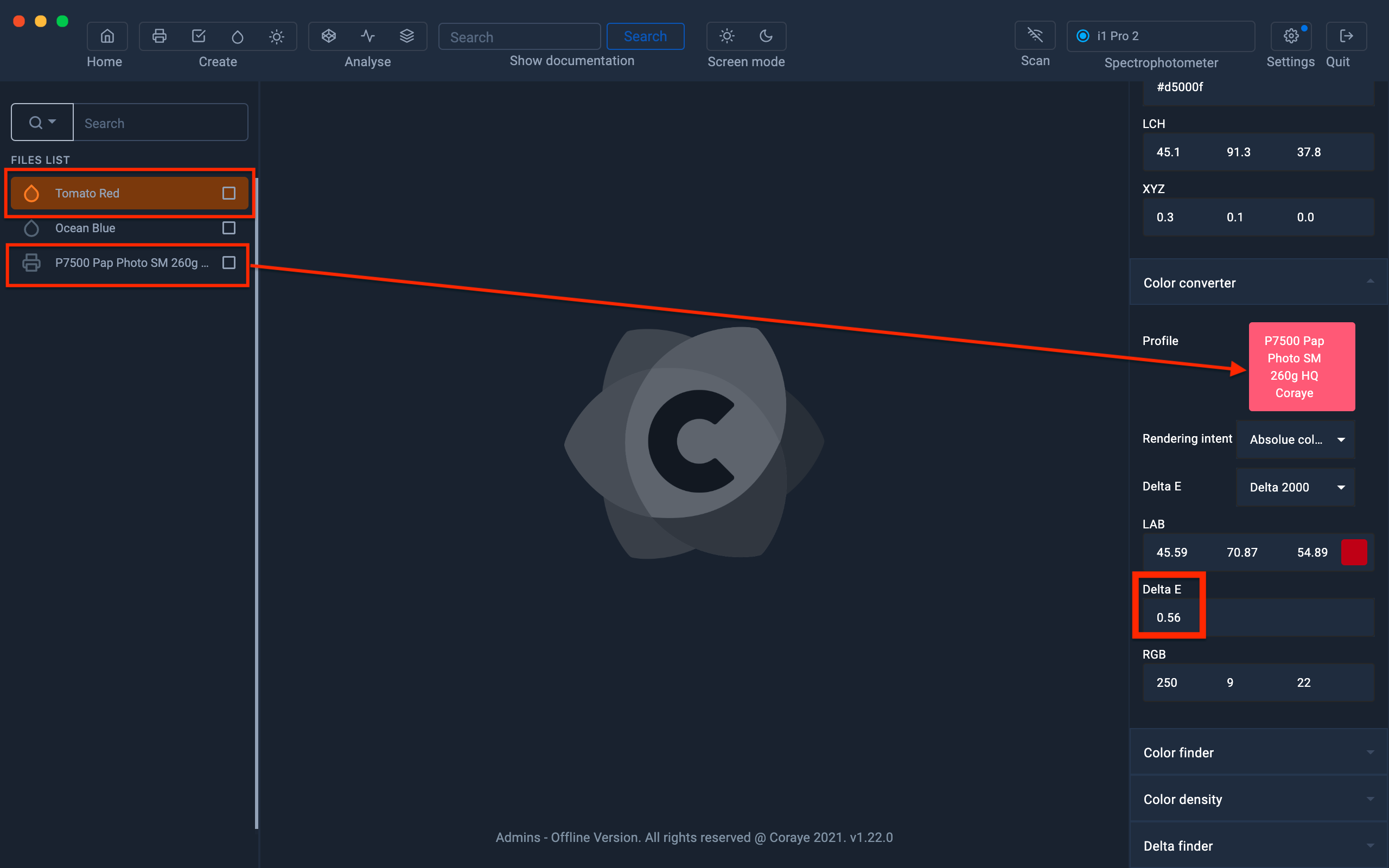 If you don't have a profile to convert your colors, you have a choice of three profiles:

sRGB

Adobe RGB 1998

CMYK (Isocoated_v2_eci.icc) corresponding to the Fogra 39 standard